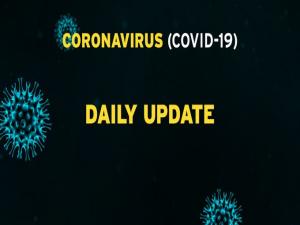 By PA reporter
No further deaths of patients who had previously tested positive for Covid-19 have been recorded by Stormont's Department of Health.
There were another 143 confirmed cases of the virus recorded.
On Wednesday morning there were 16 confirmed Covid-19 inpatients in hospital, none of whom were in intensive care.
NI #COVID19 data has been updated:

📊143 positive cases and no deaths have been reported in past 24 hours
💉1, 899, 610 vaccines administered in total

Dashboard➡️https://t.co/YN16dmGzhv
Vaccines➡️https://t.co/Yfa0hHVmRL pic.twitter.com/3mZ02AhF14

— Department of Health (@healthdpt) June 16, 2021
Meanwhile, A Covid recovery plan for Northern Ireland has not been approved because the country does not currently have a first and deputy first minister, a joint meeting of Stormont committees has been told.
The joint meeting of the Executive Office, Finance and Economy committees was due to receive a presentation on the plan from the interim head of the Northern Ireland Civil Service, Jenny Pyper.
But at the start of the meeting, Executive Office chair Colin McGrath said the plan was due to be approved on Tuesday but this did not take place due to the absence of first ministers.
Former DUP leader Arlene Foster's resignation as first minister on Monday set a seven-day clock running within which her successor must be appointed.
The joint nature of the office Mrs Foster shared with Sinn Fein deputy First Minister Michelle O'Neill meant Ms O'Neill was automatically removed from the post on Monday and she must also be nominated to the role again within those seven days.
However, Sinn Fein has made clear it will not renominate – a move that would collapse the devolved Executive – unless the DUP agrees to press ahead with legislating on the Irish language.