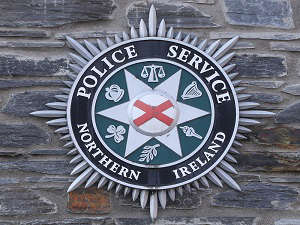 Police say the suspicious device was a hoax
By Cillian Sherlock (PA)
A police officer was injured and a police vehicle has been damaged during a security alert in Londonderry.
Petrol bombs, paint cans and pieces of masonry were thrown at officers as they responded to a security alert on the Aileach Road on Friday evening, police said.
As officers attended the scene to examine a suspicious object, police said they "came under sustained attack from a large group of youths".
Chief Inspector Moyne said: "One officer was injured, but remained on duty. A number of police vehicles were also damaged during the senseless disorder."
Ammunition technical officers attended and assessed the object which has been removed for further examination.
Cordons that were in place on the Aileach Road have also now been lifted.
The police investigation is under way.