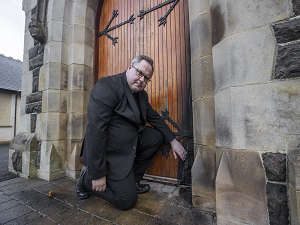 By Jonathan McCambridge (PA)
A priest has said it is a mystery why his Co Antrim church was targeted in an arson attack.
Police are appealing for information and witnesses following the report of criminal damage at the side door of Our Lady and St Patrick's Catholic Church in the Castle Street area of Ballymoney.
Parish priest Father Damian McCaughan discovered the fire on Sunday night and put it out.
He said he was alerted when the fire alarm went off shortly before 10pm.
He said: "I went to have a look to see what was going on.
"I discovered a fire had been set on the outside of the door.
"It was just about to take hold, I was able to extinguish it. It did a bit of damage but we were able to catch it in time.
"Obviously we are concerned at what has happened and why someone would do it."
Fr McCaughan said a wooden log covered in a propellant had been laid against the door.
He said: "It is a lovely church and we are very proud of it so I didn't want it to be damaged any more than it had been.
"I gave the log a kick and then I got a bucket of water and threw it over the door to stop it burning.
"The police came out very quickly, they have put out an appeal. We will see what happens.
"We will make our repairs and keep going."
Asked why he believed the church had been targeted, the priest said: "I don't know, we don't have much trouble up here.
"It is a quiet part of town and lots of people come to visit the church, to walk their dog or visit the graveyard.
"We have never had trouble or anti-social behaviour, so I really don't know who would have gone to the trouble of setting a fire here. I'll leave that with the police.
"In the time I have been here, we have never had any trouble.
"Relations are good in the town between churches and communities so I am very surprised by this."
A PSNI spokesperson said: "Police received a report shortly after 9.45pm that the side door of a church in the Castle Street area of the town had been set alight.
"The fire was extinguished before the arrival of officers and thankfully no injuries were reported.
"Some damage was caused to the door as a result of the fire and we are investigating what happened as a deliberate arson attack.
"Our enquiries are ongoing and I would appeal to anyone who may be able to assist with our investigation to contact us on 101, quoting reference 1540 19/11/23."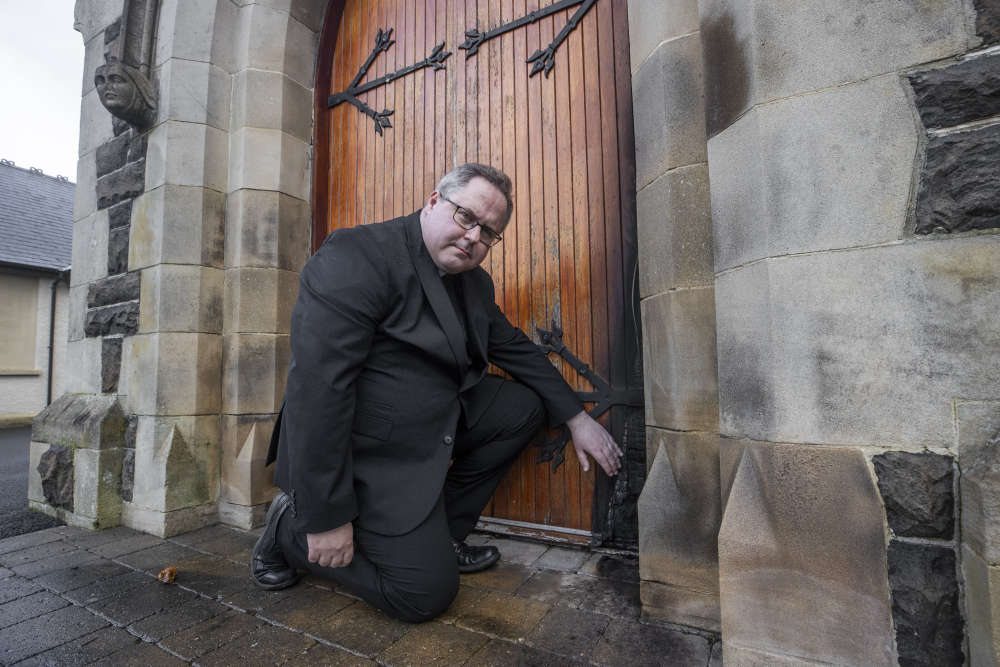 Parish Priest Fr Damian McCaughan of Our Lady and St Patrick's Catholic Church in the Castle Street area of Ballymoney, Co Antrim, at the church door which had been set alight (Photo by PA)