Q Radiothon 2019 has officially launched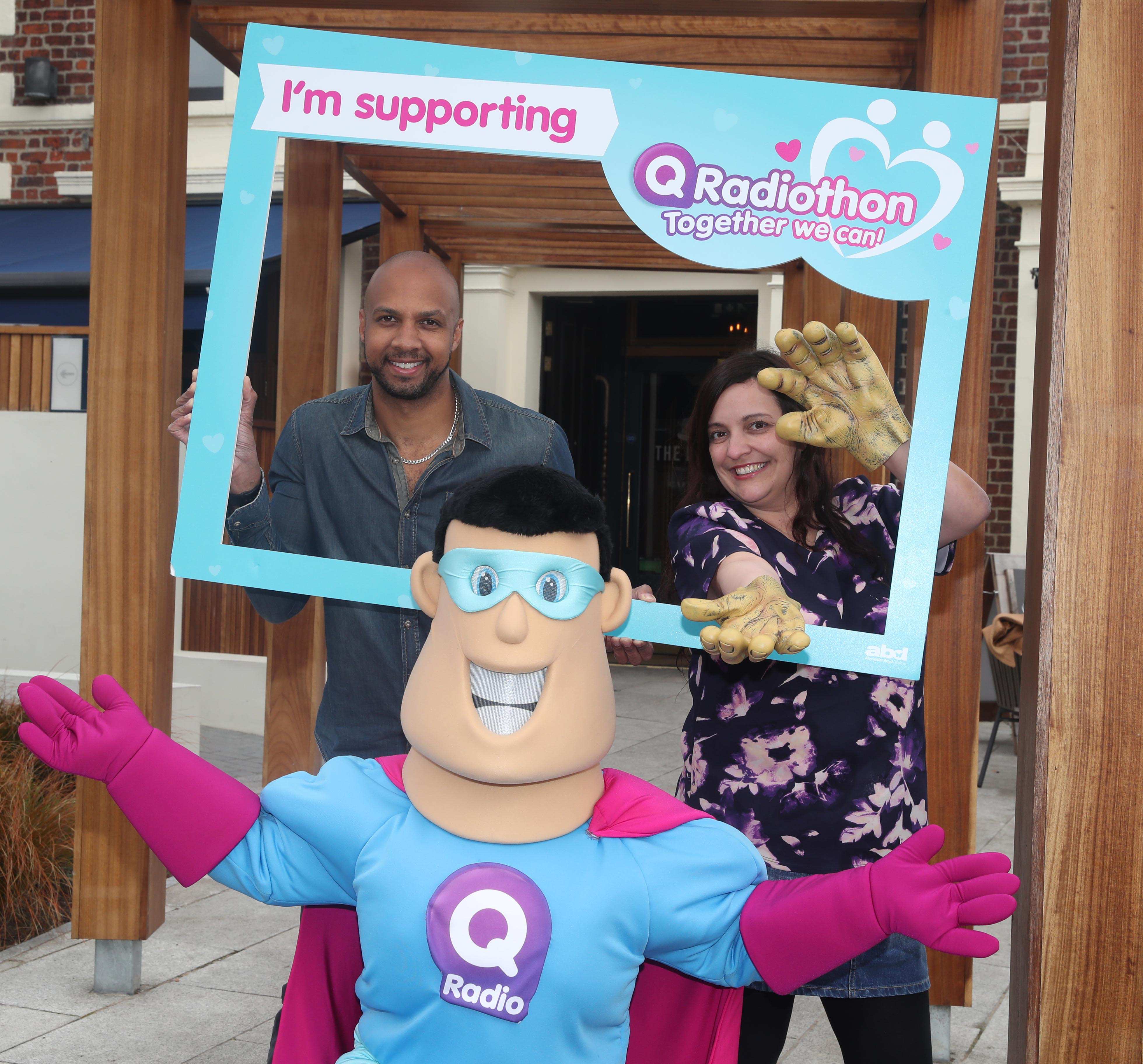 Pictured: Q Radio presenters Ibe Sesay and Yazz Zemmoura
We are delighted to announce the launch of the second annual Q Radiothon.
Last year's inaugural campaign raised a staggering £96,000 for four equal beneficiaries namely Action Cancer, Cancer Fund for Children, Friends of The Cancer Centre and Marie Curie.

Our Q Radio presenters Ibe Sesay and Yazz Zemmoura (pictured) are encouraging the Northern Ireland public to give a big hand in helping Q Radiothon reach the target of £100,000 for 2019. Find out more about Q Radiothon 2010 here.
GIVE A BIG HAND TO SUPPORT Q RADIOTHON 2019
Over the next few months there will be various fundraising initiatives to include a 'Break the Rules Day' for school children on 24 May, an 80s disco at The Doyen, Belfast on 14 June, concerts, a dragon Boat Race at Cutters Wharf, fun filled on-air presenter challenges and three days of dedicated fundraising programmes on Q Radio from 30 May – 1 June.

Sinead Cavanagh, Group Sales Operation Manager for Q Radio is urging the public to support Q Radiothon 2019. She says;

"Everyone at Q Radio was overwhelmed by the generosity of our listeners and the £96,000 we raised last year helped to support adults and children across Northern Ireland affected by cancer, life-limiting and terminal illness. Our mantra is 'Together We Can' and I know this year we 'can' beat last year's figure and really make a difference to our four beneficiary charities. Please tune into Q Radio to hear how you can help support Q Radiothon."
All money raised can be donated at: www.qradiothon/donate
With your support, together we can make a difference.