Eurovision Song Contest semi final: Ireland eliminated from competition
Ireland has been cut from the 'Eurovision Song Contest' after singer Lesley Roy lost out in the semi finals.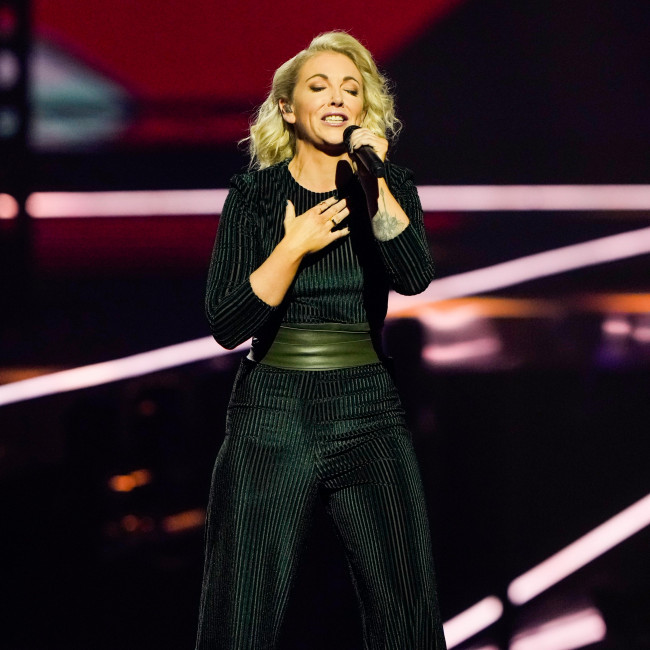 Ireland has been eliminated from the 'Eurovision Song Contest'.


On Tuesday night (18.05.21), singer Lesley Roy delivered an elaborate performance of her track 'Maps' complete with a paper forest, but she missed out on the chance to make it past the semi-final.

Instead, Israel, Russia, Malta, Azerbaijan, Norway, Sweden, Cyprus, Lithuania, Ukraine and Belgium have all secured their place in this weekend's final.

On Thursday (20.05.21), the competition will continue at the Ahoy Arena in Rotterdam as another 18 countries will be whittled down to 10.

The top 10 from both semi-finals will appear in the final on Saturday alongside France, Germany, Italy, Spain and the UK - who automatically qualify - and host nation the Netherlands.

Sara Cox has stepped in to front the semi-finals after Rylan Clark-Neal pulled out this week due to illness.

She revealed: "I'm really excited, I've got a new little job this week.

"I will be co-hosting the 'Eurovision' semi-finals on BBC Four tomorrow night and Thursday night.

"Rylan is unwell, so obviously we wish him better.

"So I'll be stepping into Rylan's sparkly tux tomorrow and Thursday, 8pm, BBC Four, all the action from the 'Eurovision' semi-finals.

"I'll also be rekindling the flames of fun with my old 'Eurovision' mucker Scott Mills, and we'll be joined by Chelcee Grimes and many guests as well."

And Scott clarified that Rylan hasn't been struck down with coronavirus, he is just feeling "under the weather".

Speaking on 'Lorraine' today, he said: "He's not very well. It's not COVID, he's just feeling under the weather.

"So, the brilliant Sara Cox is doing the first of the semi-finals."

James Newman will represent the UK at this year's 'Eurovision'.