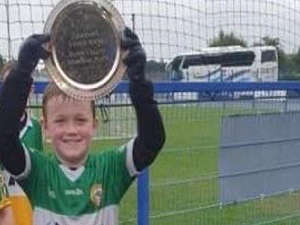 By Claudia Savage (PA)
A nine-year-old killed in a hit-and-run in Co Donegal "had a wee smile on his face all the time", the chairman of the boy's Gaelic football club has said.
Ronan Wilson, from Kildress in Co Tyrone, had been visiting the Donegal town of Bundoran when he was struck by a vehicle on Saturday evening.
The vehicle failed to remain at the scene of the accident after hitting Ronan.
In a post on Facebook, Ronan's father Dean Wilson said his son was his "main man, my hero".
"We will never be the same without out (sic), we can't cope, I'm broken," Mr Wilson wrote.
Ronan was an avid Gaelic football fan and played for the under-10s team at Kildress Wolfe Tones GAA club.
Chairman of the club Dominic McGurk told the PA news agency Ronan had "that sort of wee face you'd never forget".
"He was always laughing, he was always grabbing the ball," Mr McGurk said.
"If our senior team was playing a game, at half-time he'd be out kicking about, if our minor team was playing, at half-time or before the game he'd be out on the field with the other lads running after a ball.
"He was just a happy-go-lucky child and he had a wee smile on his face all the time. He just had that wee bit of bubbliness about him."
Mr McGurk said the club community gathered Ronan's friends together and held a minute's silence for him.
He said: "The committee and the club got the message out to the members yesterday morning just to say he had passed away.
"And then the club coaches who coach the under-10-and-a-half team that Ronan played for, they decided the best thing to do for Ronan's teammates and schoolmates would be to get them all together at the hub.
"Get them down, let them talk, let them run about, kick a ball, whatever they want to do."
Mr McGurk felt the Kildress community had come together to support each other in the wake of the news, but he said the sudden death of a young player was a "dark day" for the club.
He added: "The feeling yesterday, everyone was just, there was a lot of silence, a lot of numb, a lot of people upset. Children upset, a lot of parents upset.
"It was just a dark day for our club yesterday. It's very hard to get the words to comfort people at a time like that, and we felt what we did was give the children, we told them to remember Ronan, all the good days they had with him."
Sinn Fein vice president Michelle O'Neill paid tribute to Ronan on X, formerly known as Twitter.
"Hearts are heavy across the country for the beautiful wee Ronan Wilson. My thoughts and prayers are with Ronan's family and his home community of Kildress at this tragic and saddest of times," she said.
On Sunday evening, gardai said a man in his 20s had been arrested for an alleged offence under the Road Traffic Act in relation to the collision in Bundoran on Saturday evening.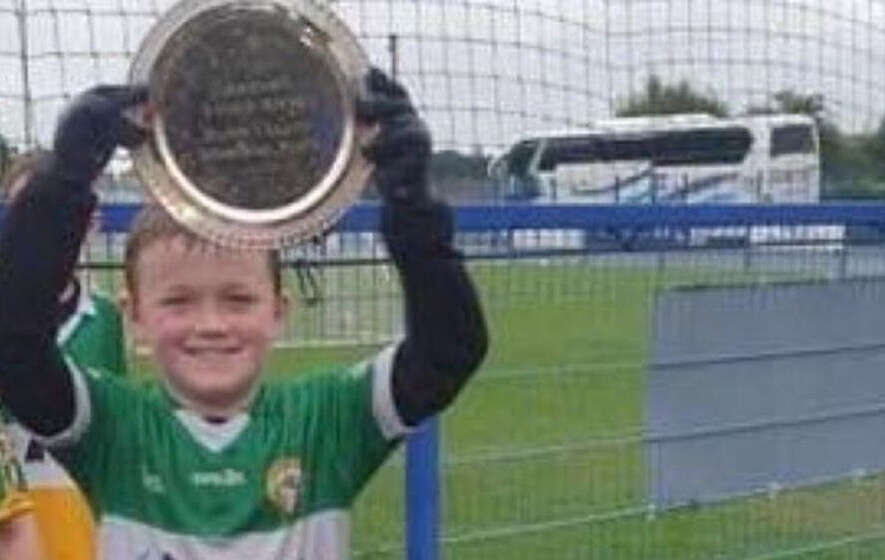 9 year old Ronan Wilson