Q Radio Jolly Big Business Boost
Q's Jordan Arnold set to give lucky entrepreneur a Jolly Big Business Boost this Christmas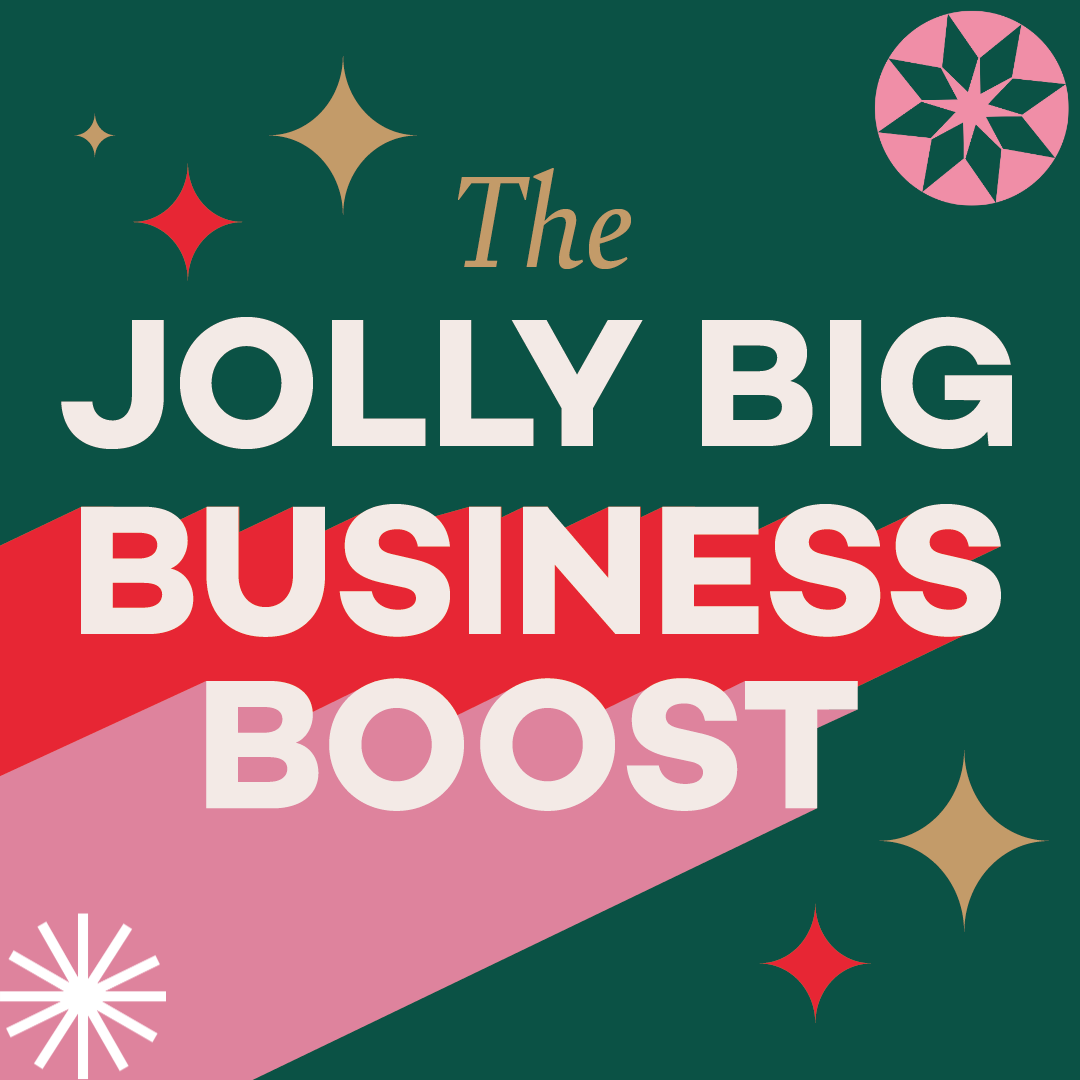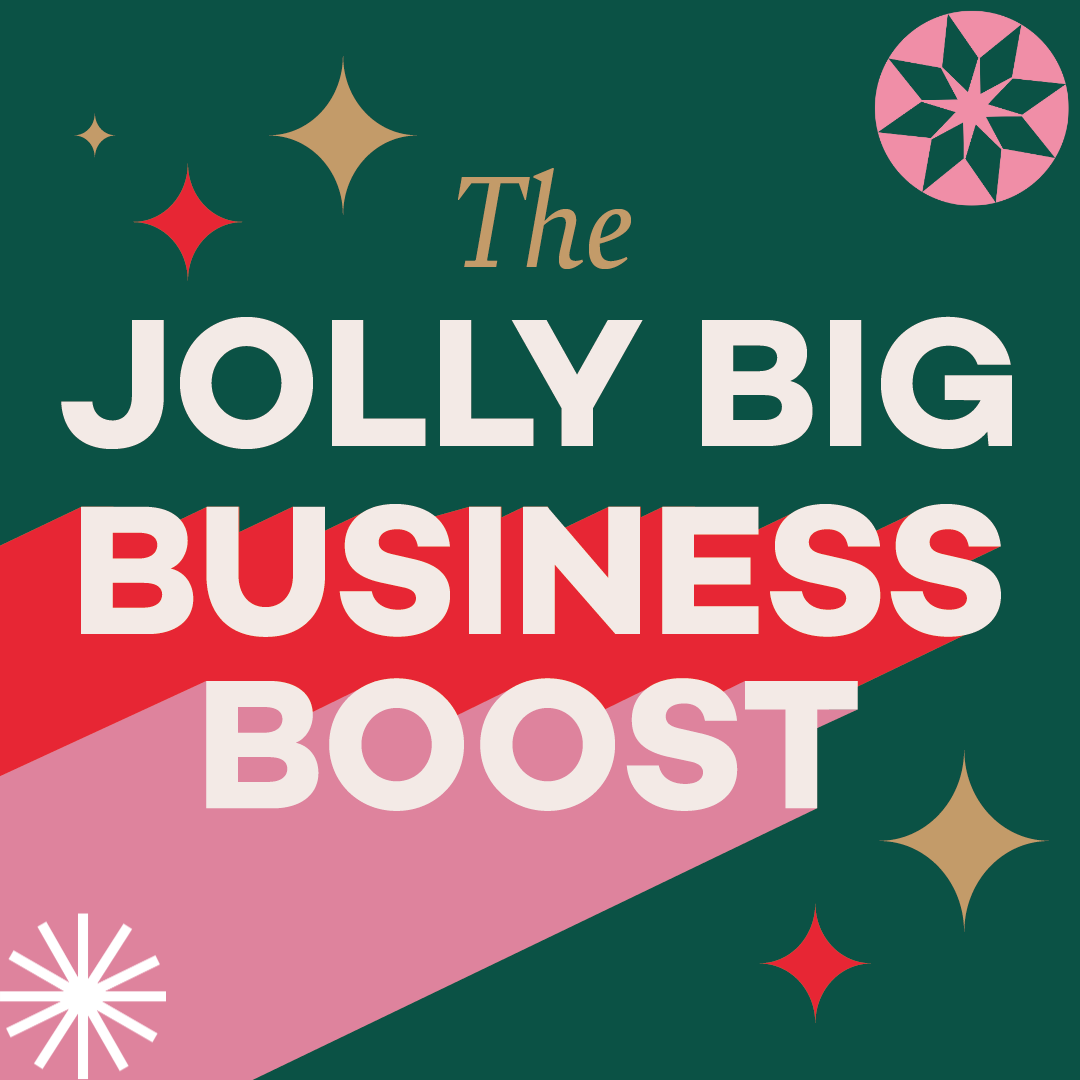 Exciting news for Northern Ireland's budding entrepreneurs as Q Radio's very own Jordan Arnold has been unveiled as one of the judges for this year's highly anticipated Jolly Big Business Boost. The lucky winners will be given the opportunity to trade for FREE at the Belfast Christmas Market from 18 November until 22 December 2023.
Operators of the Belfast Christmas Market, Market Place Europe, are looking for innovative, young entrepreneurs from across Northern Ireland who are ready to take their business to the next level. The Jolly Big Business competition focuses on providing recently established businesses, a platform to sell their products and to build awareness of their brand with over 1 million visitors expected in this year's Belfast Christmas Market.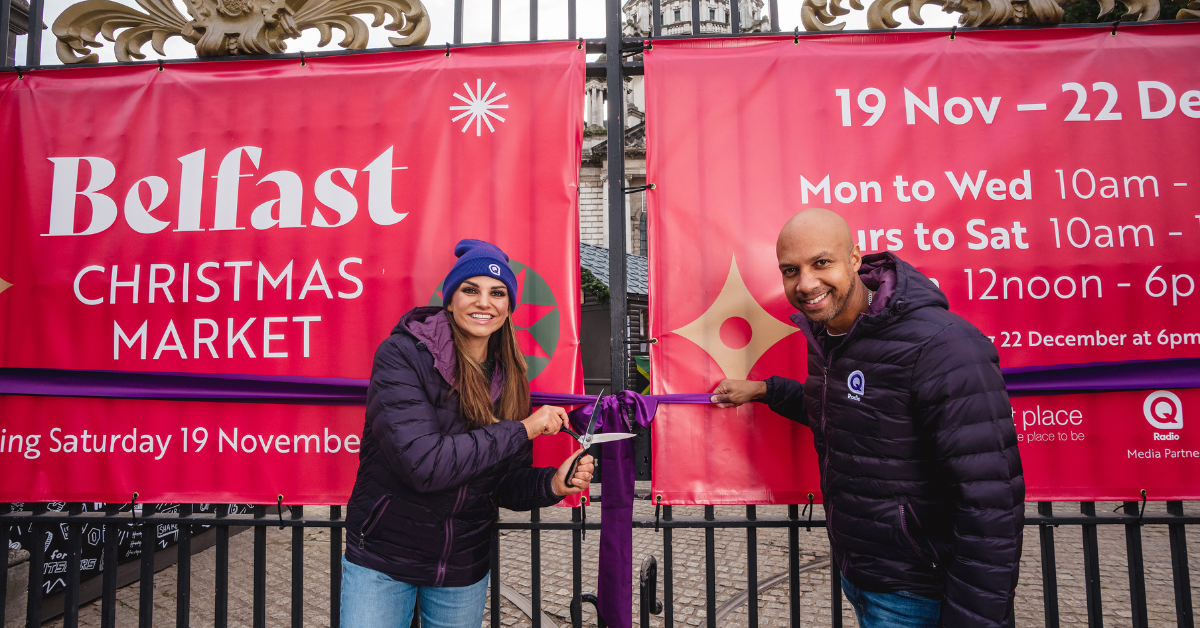 Jordan Arnold and Ibe Sesay at the opening of the Belfast Christmas Market last year
When asked how she feels to be a judge for 2023, Jordan said:
"I'm thrilled to join this year's judging panel to help find the next big name in small business and uncover some of the region's most exciting entrepreneurs. I would encourage every small business owner from right across Northern Ireland to apply and make their business dreams come true this Christmas. With local and international traders all under one roof, Belfast Christmas Market is a fantastic place to tick off that all-important shopping list, so I'll be looking for a business that stands out with something really unique that I can give as a gift this year. As an advocate for inspirational women, I'll also be looking out for the best submissions from female entrepreneurs. Who knows, they could soon be my guest on Q Radio's Girl Talk!"
Joining Jordan on the Judging panel is Fiona Liversidge who looks after Tourism NI's International Marketing and PR and Market Place Europe's Managing Director, Allan Hartwell.
Previous winners of the competition, include OutsideIn, Belfast Beard Company and Wave The Animals, all of whom reported great sales and an increase in awareness of their products, vital to success in the early stages of growth.
If you think you have a jolly good product that visitors to the Belfast Christmas Market will enjoy, we want to hear from you, download the application pack now. Interested businesses should submit a short written application, supported by a 2-minute video telling the judges about themselves and their products. Full details of the competition can be found at www.marketplaceeurope.co.uk/news