Alan Carr joins RuPaul's Drag Race season two
'RuPaul's Drag Race UK' judge Alan Carr is returning for season two of the show.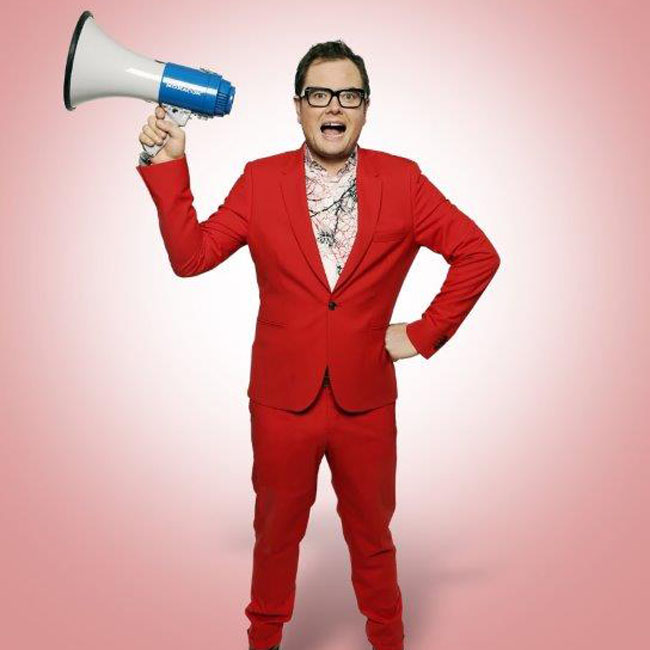 Alan Carr is returning for season two of 'RuPaul's Drag Race UK'.


The 43-year-old comedian will be back on the judging panel next to RuPaul - whose full name is RuPaul Andre Charles - and Michelle Visage for the upcoming series of the drag competition.

He told RadioTimes.com: "Michelle Visage has had double the applicants this year so I think it's going to go up!

"I'm filming but I don't know who I'm on with so it's so secretive. They've already filmed the first one. I can't wait. I'm going to be like that kid in that Alton Towers advert saying, 'One more sleep!' "

Alan first appeared as a supporting judge with Graham Norton on the first series last year, and was accompanied by several guest judges including Maisie Williams and Geri Horner.

The series - an adaption of the US version which sees RuPaul search for the best drag queen in the UK by putting on various challenges - received some criticism before airing on BBC Three last year.

But Alan knew people would be "eating their words" once it screened on TVs as the queens were much more "down to earth" than the American girls.

He explained: "It's just nice that everyone is excited about it. People were so negative before it started and I thought, 'You're going to be eating your words.'

"The girls were so down to earth and I think the American series is all a bit of finger clicking and, 'Ok girl!' But I think, let's have a bit of story."

What's more, despite having worked with RuPaul himself over the last series, Alan is mesmerised by the 59-year-old drag queen.

He added: "It's such an amazingly odd show to see RuPaul because you don't meet him before and he doesn't dress as a woman unless you pay lots of money, so you don't know what he's going to wear."