Ben Shephard returns to Good Morning Britain 2 weeks after operation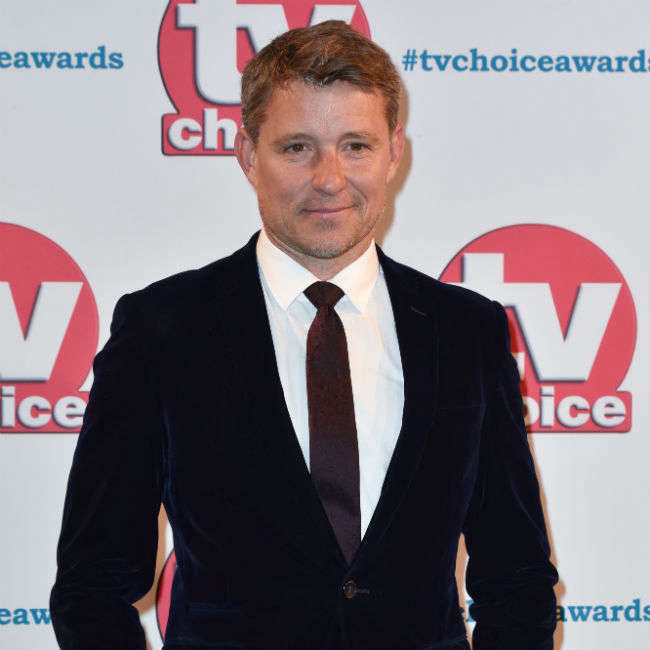 Ben Shephard had to co-host 'Good Morning Britain' with his feet up today (19.07.21), as he returned to the show two weeks after undergoing an operation.

The 46-year-old TV presenter went under the knife to repair his ruptured ACL and torn meniscus a few weeks ago, and he admitted on the programme his recovery is "so far so good".

Speaking alongside co-host Susanna Reid today, he said: "I just thought, I've been off for a few weeks, I'm going to start ringing the changes.

"I feel like I should be able to do the show with my feet up.

"But it's so far so good. It'll be two weeks tomorrow post-operation."

Ben thanked the 'GMB' viewers for their heartfelt wishes, but joked his wife Annie Shephard is the one who has been "really struggling".

He quipped: "Thank you for all your lovely messages, it's been lovely to think you all care.

"If it's at all possible, could you send some of that love to my wife as she's the one who is really struggling."

Ben also admitted today was the first time he has worn trousers, socks and shoes at the same time.

He said: "Today is the first day in about three or four weeks that I've actually had trousers, socks and shoes on.

"Trying to bend down to get things on has been the hardest thing."

Earlier this month, Ben admitted he was facing a "very slow, long rehab" following the op to repair his anterior cruciate ligament (ACL) and meniscus, which he injured while playing football.

Susanna said: "Ben Shephard is in hospital, recovering from surgery because he ruptured his ACL playing football.
Ben's back! Bandaged up but ready to go @gmb pic.twitter.com/yNyOZFeNdD

— Susanna Reid (@susannareid100) July 19, 2021


"He's going to have to undergo rehab to recover. He does say the painkillers are doing their job."

Ben admitted he had broadcast on similar painkillers "a few years ago", and couldn't believe he managed it.

Speaking in an Instagram video, he said: "Kate Garraway and Susanna Reid, what were you thinking letting me broadcast when I felt like this?"

But back in the studio, Susanna admitted Ben is a pro.

She added at the time: "Oh you are always a consummate broadcaster Ben Shephard, and good luck with your recovery.

"I know Ben is going to be back in the studio very soon.

"He watches us still from the hospital bed and I am sure he will be watching the game form there this evening.

"Lots of love to you Ben, get well soon."