Derry Girls to end after 3rd series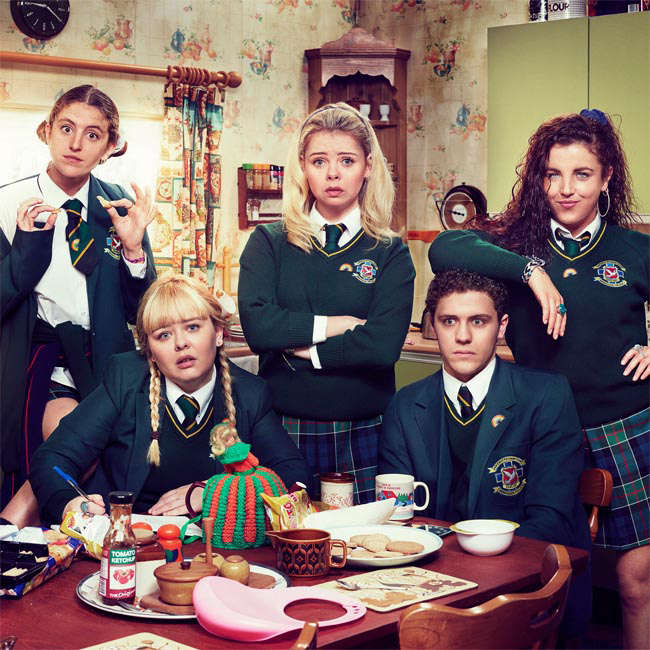 'Derry Girls' will come to an end after the third series.

The Channel 4 sitcom - which follows a group of Northern Irish teenage girls growing up during The Troubles - has became a hit since its debut in 2018, and creator Lisa McGee has admitted she didn't plan to ever pen more than three seasons.

She said: "It was always the plan to say goodbye after three series.

"'Derry Girls' is a love letter to the place I come from and the people who shaped me.

"It has been an honour to write it and I will be forever proud of everything it's achieved.

"I'd like to thank the people of Derry and Northern Ireland for getting behind us.

"Who knows if Erin, Clare, Orla, Michelle and James will return in some other guise someday, but for now this is it for us and we're excited to start filming this series with our incredible cast and crew to hopefully take our loyal fans on one last adventure."

Production on the third series was due to take place in May 2020, but it was delayed due to the pandemic.

However, this may not be the last that fans see of the lasses - as Lisa spoke back in July about her desire to bring the sitcom to the big screen as a movie.

She said: "For a while I didn't know if it would work but now an idea is starting to vaguely form in my head, so after series three I'll think about that a bit more.

"I'd like to do it and I think the cast would too, so that would be the long-term plan."

The show stars Saoirse Monica Jackson, Louisa Harland and Jamie-Lee O'Donnell, all of whom are in their late 20s, and 'Bridgerton' actress Nicola Coughlin, who is 34.

The quartet all plays girls aged in their mid-teens.