Gordon Ramsay in talks to host prime time quiz show
Gordon Ramsay could be set to try his hand at hosting a quiz show with the celebrity chef in talks to front a new prime time quiz show on ITV.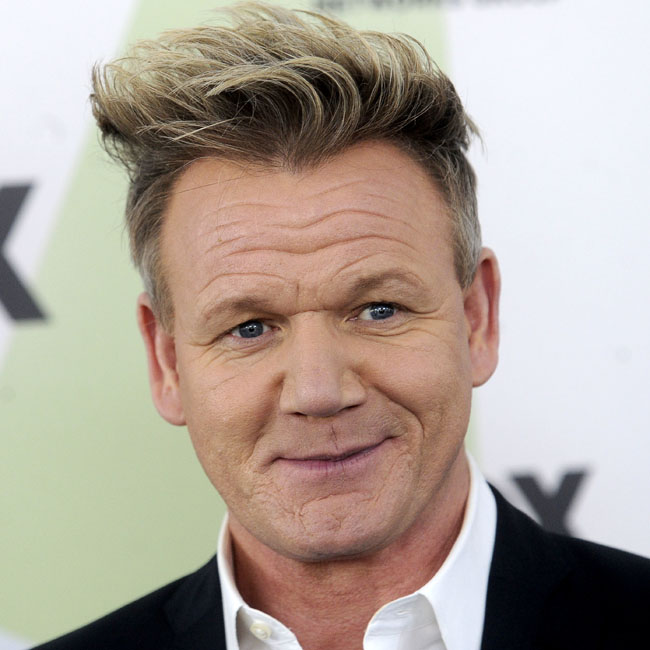 Gordon Ramsay is in talks to host ITV's new prime time quiz show 'Bank Balance'.


According to a source, the 53-year-old celebrity chef's own studio, Studio Ramsay, have come up with the concept - which is said to be similar to 'Who Wants To Be A Millionaire?'.

And it's hoped that with his "international profile" the show could come to screens worldwide.

An insider told The Sun newspaper's Bizarre TV column: "This is a big, glitzy, prime time project which isn't his normal type of show, but that's just the point.

"Viewers would be curious to see how fiery Gordon performs as a gameshow host and tune in to see if he gets frustrated with the contestants in the same way he did with competitors on 'Hell's Kitchen'.

"The creators hope this will be a concept similar to 'Who Wants To Be A Millionaire?' which can be sold around the globe. And Gordon's international profile will certainly help make that easier."

The negotiations for the quiz show come after it was claimed Gordon is planning on rebooting 'Hell's Kitchen UK'.

The 'Gordon, Gino and Fred: American Roadtrip' star fronted the cookery reality show 16 years ago, in which the no-nonsense chef taught 10 celebrities how to cook at speed.

A source close to Gordon said: "He's always wanted to bring 'Hell's Kitchen' back to British TV and he wouldn't want anyone else to be fronting its revival.
Me explaining why Tuesdays are 🔥 because #HellsKitchen, duh. pic.twitter.com/MfOIxaGp7T

— Hell's Kitchen (@HellsKitchenFOX) July 27, 2020


"Despite only hosting one series in the UK, it's one of the shows with which he is most closely associated, mainly because his notorious temper produced some of its best moments."

The first series, which aired in 2004, starred the likes of singer Matt Goss, former 'Brookside' actress Jennifer Ellison, and politician Edwina Currie - and it is thought celebrities would love to appear in a reboot.

The source added: "Despite Gordon making life a misery for many of the celebrities, famous faces are likely to be clamouring to sign up."

Gordon was head chef for just one series before Gary Rhodes - who sadly died in November last year, aged 59 - and Jean-Christophe Novelli took the reins for series two, and Marco Pierre White was head chef for seasons three and four.

Angus Deayton presented the first three series, before Claudia Winkleman took over for season four.

Other stars who appeared on the show over the years included comedian Jim Davidson, actor Adrian Edmondson, and TV presenter Anthea Turner.

'Hell's Kitchen US' was born in 2005, and Gordon has starred on all 18 series to date.