Harry Redknapp lands EastEnders summer cameo
Football manager Harry Redknapp has landed a cameo in 'EastEnders', and he is "over the moon" about the role.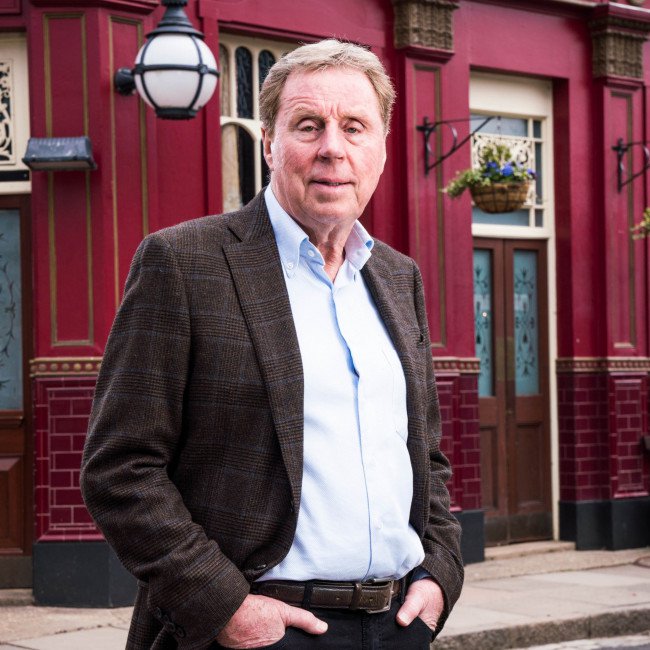 Harry Redknapp is to make a cameo in 'EastEnders'.


The football manager, who is from Poplar, east London, is a huge fan of the goings on in Walford, and he will visit Albert Square for the first time this summer to coincide with football's European Championships.

Harry - who has been married to wife Sandra since 1967 - said: "It's no secret that I've wanted to be in 'EastEnders', so I'm over the moon to be making a special cameo this summer.

"With a nod to the Euros, it's a lovely fit and as a proper East Londoner it's been so much fun.

"Sandra's a huge fan, she watches it every day so it's a real special moment for the whole family!"

Former West Ham United player and manager Harry's visit will no doubt go down well with Queen Vic landlord Mick Carter (Danny Dyer) and market trader Billy Mitchell (Perry Fenwick), who are both huge fans of the Hammers.

'EastEnders' executive producer Jon Sen said: "What better way to mark a special summer for football fans by having none other than West Ham legend Harry Redknapp pay a visit to Walford.
A true East Ender and football royalty will be paying E20 a visit as @Redknapp will make a special appearance in an episode over summer. To find out more, please visit @bbceastenders on Instagram and Facebook. #EastEnders pic.twitter.com/VKhOf1euZe

— BBC EastEnders (@bbceastenders) May 4, 2021


"He's synonymous with London's East End and we were delighted to hear he's a fan of the show too.

"We can't wait for audiences to see what brings Harry to Albert Square."

Harry has previously admitted his "long-term dream" is to land a role on 'EastEnders', and he had an idea for his cameo.

Speaking last August, the former 'I'm A Celebrity... Get Me Out Of Here!' champion said: He said: "I really want a part in 'EastEnders'. That is my long-term dream.

"I wanna be in the pub. And I can see it now. I've got it planned.

"They're at the bar, they're going, 'Here, I hear Redknapp's moved back into the Square, hasn't he? Yeah, well, he's gone skint or something? He lived down in Sandbanks. He must have done his dough.'

"And suddenly I'm in the pub. 'Hello Harry, just talking about you, mate, yeah.' And there I am, in 'EastEnders'."