Joe Wicks launching BBC Sounds podcast
Fitness coach Joe Wicks has announced his is launching his own BBC Sounds podcast this month.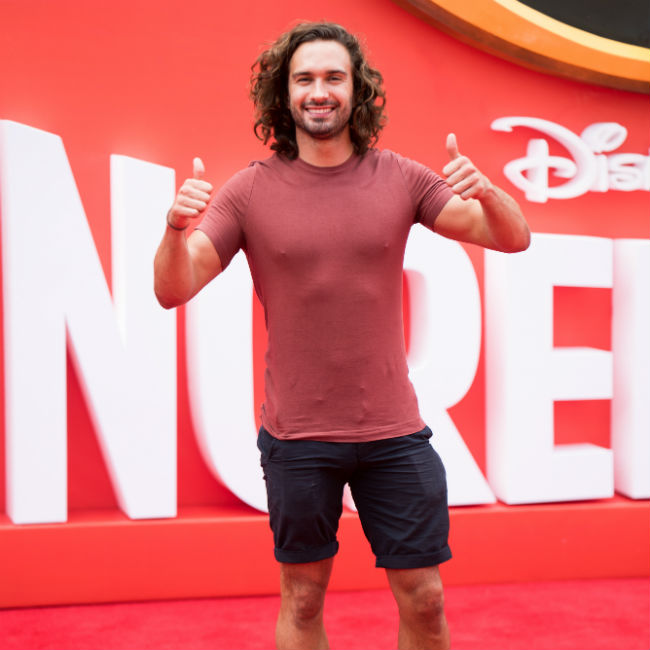 Joe Wicks is launching his own BBC Sounds podcast.


The 33-year-old fitness coach - whose online PE lessons have been a massive success during the coronavirus lockdown - has confirmed his upcoming BBC Radio 4 project, which will see him speak to inspirational celebrity guests about their health and wellbeing.

He said: "Having my very own podcast where I can speak to the people I have always been interested in has always been a dream of mine.

"I can't wait for listeners to learn about my guest's secrets to personal wellbeing with some laughs and interesting life chats along the way."

Each week on 'The Joe Wicks Podcast', the fitness guru will chat to a well-known guest about their mental and physical health and how they like to unwind.

Guests will include TV star Fearne Cotton, chef Gordon Ramsay, broadcaster Louis Theroux, comedian and writer Russell Brand, musician James Bay and Kim Kardashian's body trainer Melissa Alcantara.

Other stars joining Joe on his podcast are American ultramarathon runner and author Robin Arzon, former Buddhist monk and Headspace co-founder Andy Puddicombe, and actor David Harewood.

So excited to announce The Joe Wicks Podcast 😀 https://t.co/FrmJ6wGpPd #TheJoeWicksPodcast

— The Body Coach (@thebodycoach) July 9, 2020

In a press release, BBC promised listeners they will "laugh and be motivated to get up and get active".

The big announcement comes after it was reported Joe had snubbed a £1.8 million offer to write his autobiography, instead choosing to focus on his new adult and children's books.

A source said: "Joe has never shied away from speaking about his difficult upbringing and his story is one that is truly inspiring. But he turned it down and said he wanted to wait until his children were older.

"For Joe it's important he speaks to them about his life before putting it out there for the world to see. He has promised he'll write about his life one day."

The first episode of 'The Joe Wicks Podcast' will be available on BBC Sounds from Monday 13 July.