Mathew Horne says new Gavin and Stacey special 'almost impossible' this year
'Gavin and Stacey' star Mathew Horne has dismissed "ridiculous" rumours the comedy could return later this year, admitting it is "almost impossible" for James Corden and Ruth Jones to write another special during the current climate.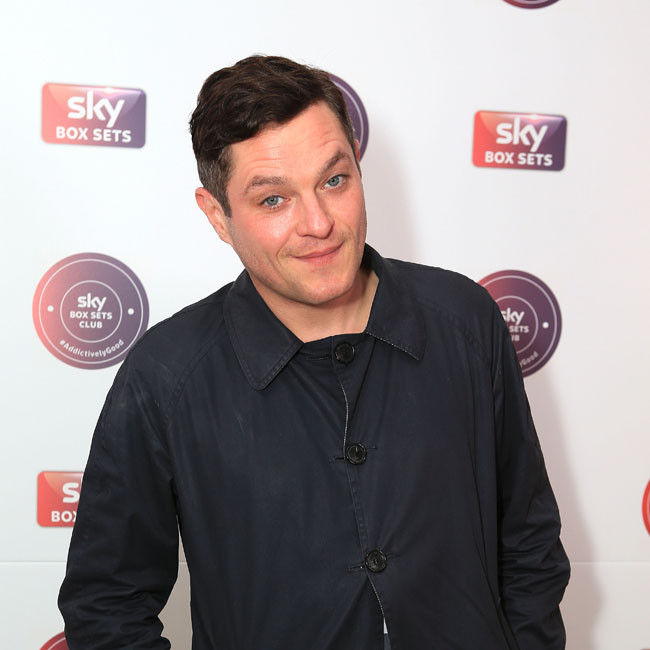 Mathew Horne thinks it will be "almost impossible" for James Corden and Ruth Jones to write another 'Gavin and Stacey' Christmas special for this year.

The BBC One comedy - which ran from 2007 to 2010 - returned for a one-off festive treat last year, but the actor has played down speculation the show could return in 2020, as James and Ruth have not been able to get together during lockdown to write any new material.

The 41-year-old actor - who plays titular character Gavin Shipman - told Digital Spy: "It's almost impossible really for James and Ruth to write any more at the moment considering the [lockdown] situation because they don't like to write remotely, they always have to be in the same room, and that's certainly not been possible for a long while now.

"So any rumours that there are... I heard a rumour from one of my friends the other day that we're making another Christmas special this year, which is ridiculous."

The festive special ended with Ruth's character Nessa proposing to Smithy (James).

But Mathew hopes the pair will not leave the show there forever, and is optimistic the co-writers will "get their heads together" when they can to write another episode.

He added: "But no, I have had no conversations about it other than I really don't think that personally, my personal view, is I don't think that James and Ruth can possibly leave it where it is. Because, you know, we left it on a cliffhanger and I don't think it would be right to leave it there.
Oh Oh Oh! There's only one present you need this year…

Brand new Gavin and Stacey. Christmas Day. BBC One and BBC iPlayer.https://t.co/WJF8OrQFGx

— BBC One (@BBCOne) November 30, 2019


"But I'm only speculating, I have no idea. I think when logistics and time permit, they may get their heads together but I don't know when that will be."

His comments come after his on-screen father Larry Lamb - who plays Gavin's dad Mick Shipman - recently told fans they can expect a follow-up episode "sooner or later".

He previously said: "I think it would be pretty cruel to leave us on that cliffhanger.

"After the response it got at Christmas, you can more or less be certain that, sooner or later, there will be more."