Olivia Attwood tips Love Island 2021 to be steamiest yet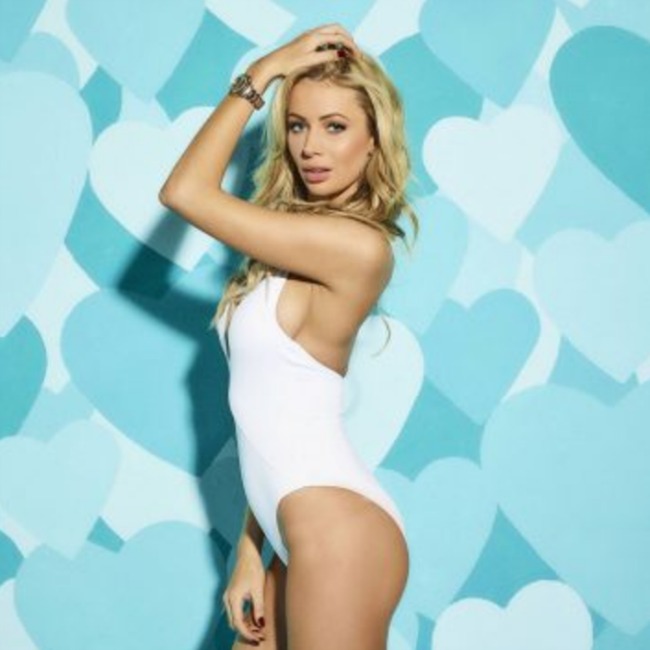 Former Love Islander Olivia Attwood believes the 2021 series of the ITV2 dating show will be the wildest yet.

The ITV2 reality show's 2017 finalist - who came third with ex-lover Chris Hughes - believes the singletons will be eager to "blow off some steam" and get frisky when they hit the villa after sexual contact with those outside of a single household was banned at the height of the COVID-19 pandemic.

The 30-year-old star told the Daily Star: "It's possible they will be more wild. We've all been locked up and everyone is looking to blow off some steam - in general, this could be a really good summer to be single and enjoying yourself.

"It'll be good for the viewers if 'Love Island' goes that way.

"The new series will be the perfect escapism from everything that is going on in the world at the moment and provide some light relief.

"I've really missed it because it hasn't been on for so long. It was weird watching it in 2018 ­because it felt like seeing other people in your house, but I'm excited to watch it as a fan again this year."

It's been claimed the cast are already quarantining in Spain ahead of the show's return on June 28.

A source told The Sun: "Bosses are finalising who goes into the villa on the launch show right now.
It's official, we're BACK! Who's ready for an absolutely scorching summer of love? 🌡 Coming this June, only on @itv2 😍 #LoveIsland pic.twitter.com/7Z3A9GwLp4

— Love Island (@LoveIsland) June 5, 2021

"The cast are already in Spain, quarantining ahead of the first episode.

"Everyone's really excited - it's going to be the best series yet as they have some really interesting islanders lined up for the villa."

Meanwhile, it was recently claimed that 'Love Island' - which will once again be hosted by Laura Whitmore - is set to cast its first disabled star.

The dating programme is attempting to be "as diverse as possible" for the upcoming series.

An insider claimed: "Casting are actively approaching for someone who visibly has a disability.

"It's all part of the show trying to be as diverse as possible.

"The final line-up hasn't been sorted yet but it would be ideal if they had at least one disabled islander."

Last week, TikTok star Milly Pickles, who is an amputee, revealed she turned down the chance to appear on this year's 'Love Island'.

She said: "Just thinking – I was asked to go on 'Love Island' this year and I said no but, would would I have been the first disabled Love Islander?

"And does this mean that they're being more inclusive? Because if so, fabulous. I cannot wait to watch.

"They contacted me and I had calls with various people but I pulled out because I realised, 'Why am I doing this? It doesn't align with who I am.'

"That's not the point I'm making though. I'm saying that, because they got in contact with me and I'm disabled, does that mean that they're going to bring other disabled people in? Because hopefully."

The show has been criticised in the past for having a lack of body diversity in its line-up.