Conor Marcus releases new single 'No More Broken Hearts'
Following the success of his previous single, Conor Marcus is pleased to announce the release of 'No More Broken Hearts' today, the follow up to the hugely successful track, 'Hold Me Close Again' which received rave reviews and strong radio play across Ireland including daytime playlist additions at RTE Radio 1, Q Radio and PlayIrish.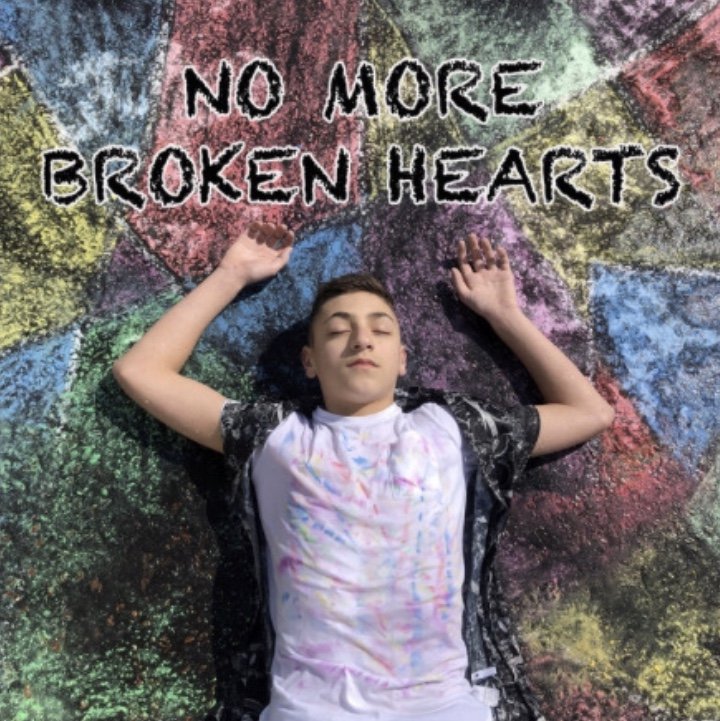 Speaking about the track, Conor said; "This song is about dealing with the loss of someone close to you. It was inspired by the passing of my granny, many years before I was born, when my mother was just 15. I've been working on the song for a long time and I'm really happy with how it's turned out."
Conor wrote his first song when he was nine, but he wasn't sure of his ability until he came up with 'That Girl I Met' when he was twelve. A year later, he performed the song at his blind audition on ITV's The Voice Kids UK and it helped him reach the semi- finals, mentored by Danny Jones from McFly. https://vimeo.com/349296599
Having previously won the Cool FM / Forestside "Young Singer/Songwriter of The Year", Conor released his first EP "Maybe Sometime Soon" in March 2019 and has had plays on many stations including BBC, as part of BBC Introducing.
Conor is an accomplished busker. The discerning shoppers of Dublin and Belfast have rated him, as have the busking community. This teenager enjoys an audience and looks to artists like Ed Sheeran and Foy Vance as models of popular credible strummers.
Out now 🙏 https://t.co/UToqIrRE9F#newmusicfriday #newmusic#music #singer #songwriter #pop #acoustic #folk #guitar #music #independent #Northernireland

— Conor Marcus (@ConorMarcus) May 14, 2020
Conor is the youngest ever participant on the prestigious Oh Yeah Music Centre's development programme "Scratch My Progress"https://www.ohyeahbelfast.com/2018/scratchmyprogr ess/ supported by PRS and The Musician's Union.
He chose 'Looking Down On Me' https://vimeo.com/364534001 to release as his first single, with lyrics inspired by the death of a friend's father. The song is both poignant and catchy. Conor puts a lot of faith into lyrics and emotions that have a common touch. "I like songs that people can relate to, about things that people have experienced."
Conor released his previous single ''Hold Me Close Again' in April 2020.
Conor has experienced a great deal in his fourteen years and is only beginning to blossom and thrive.