Get involved in the 'Breast Friends' campaign & raise funds for Action Cancer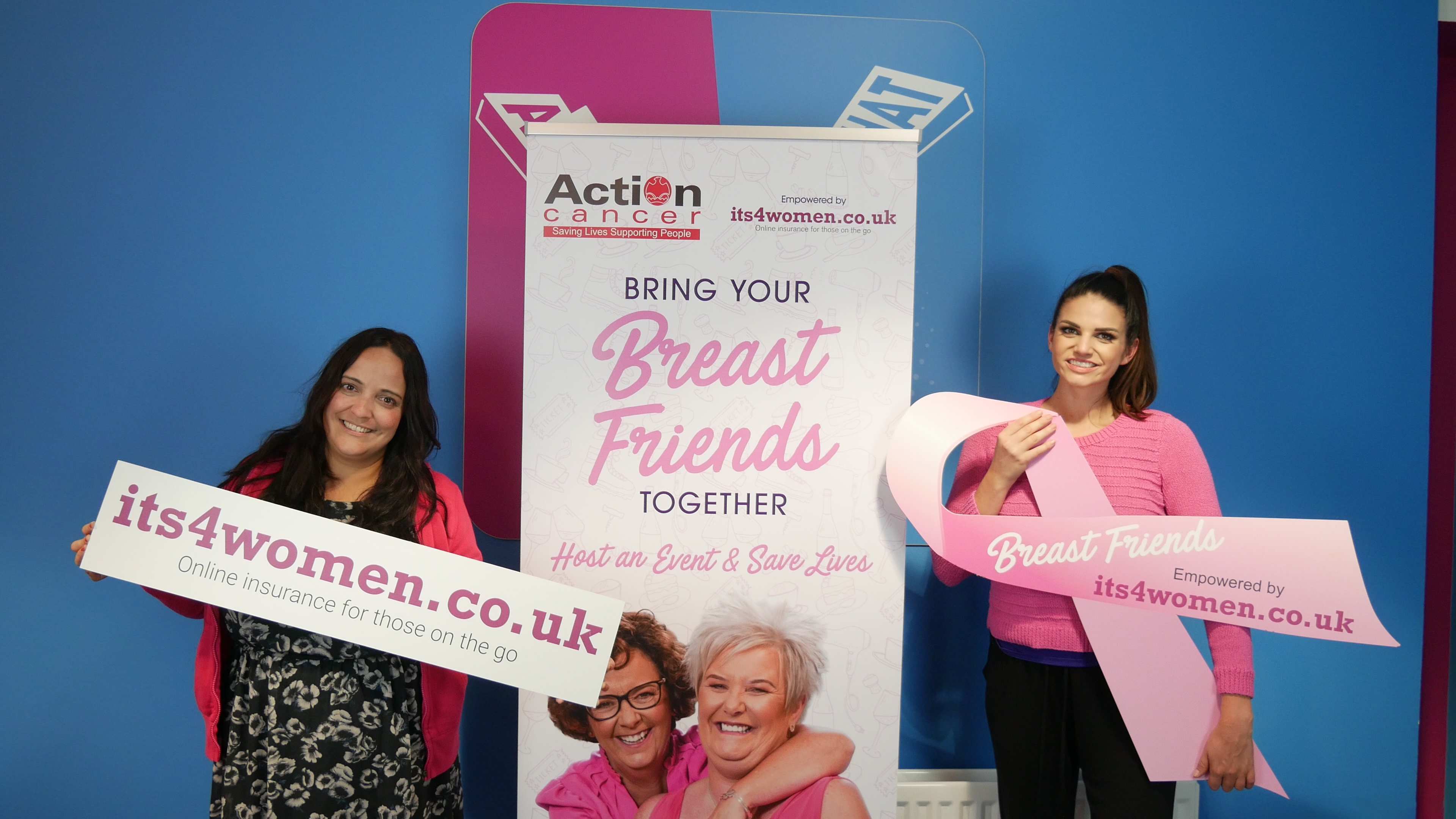 Q Radio presenters Yazz and Jordan Humphries are backing the 'Breast Friends' campaign.
Action Cancer, along with local online insurance provider its4women.co.uk, are calling on ladies across Northern Ireland to gather their 'Breast Friends' and save lives by raising funds for Action Cancer's unique breast screening service.
its4women.co.uk have pledged to match every pound that is raised by the Northern Ireland public, doubling the number of breast screenings provided to local women through your support.
So, if a group of friends got together and raised £240, then our good friends at its4women.co.uk will give us another £240. Or, put another way, that £240 is three breast screenings and its4women.co.uk provide the funds for another three breast screenings.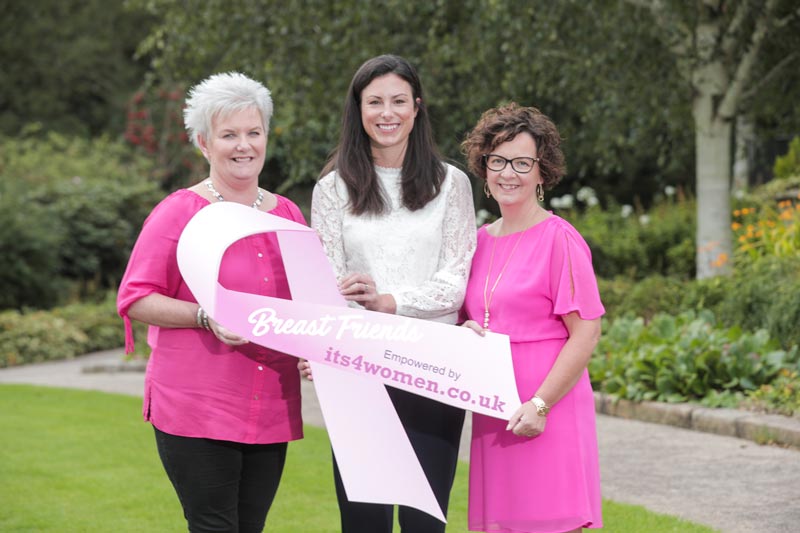 At Action Cancer they see and hear first-hand how friends play a vital role in supporting each other through difficult times. Breast Friends is inspired by the many stories they have heard over the years about ladies coming together to support each other and achieve great things.
Sinead Cavanagh, Group Sales Operations Manager said: "Q Radio is delighted to partner with Action Cancer on their Breast Friends campaign. We bring the feels good factor to our listeners through our presenters and music.

This campaign is about encouraging our listeners to come together to support other women. We are pleased at being able to provide a large scale promotional platform to such a worthy campaign, and look forward to supporting both Action Cancer and its4women.co.uk, by encouraging all of our listeners to get involved in the campaign."
There are many ways you can get involved and Action Cancer will provide you with lots of materials to make your fundraising enjoyable and easy. You can gather the girls at home, work, the gym, the beauty salon, wherever you normally get together with your friends.
Let us know what you are planning – it could be a ladies movie night, coffee morning, sponsored walk. Whatever you choose, we can help you to plan a great event!
For more ideas and tips on creating a great event and raising lots of cash download the Breast Friends Fundraising Pack or get in touch with Leigh Osborne on 028 9080 3344 or losborne@actioncancer.org
For more information on our breast screening service including how to book an appointment visit the Breast Screening page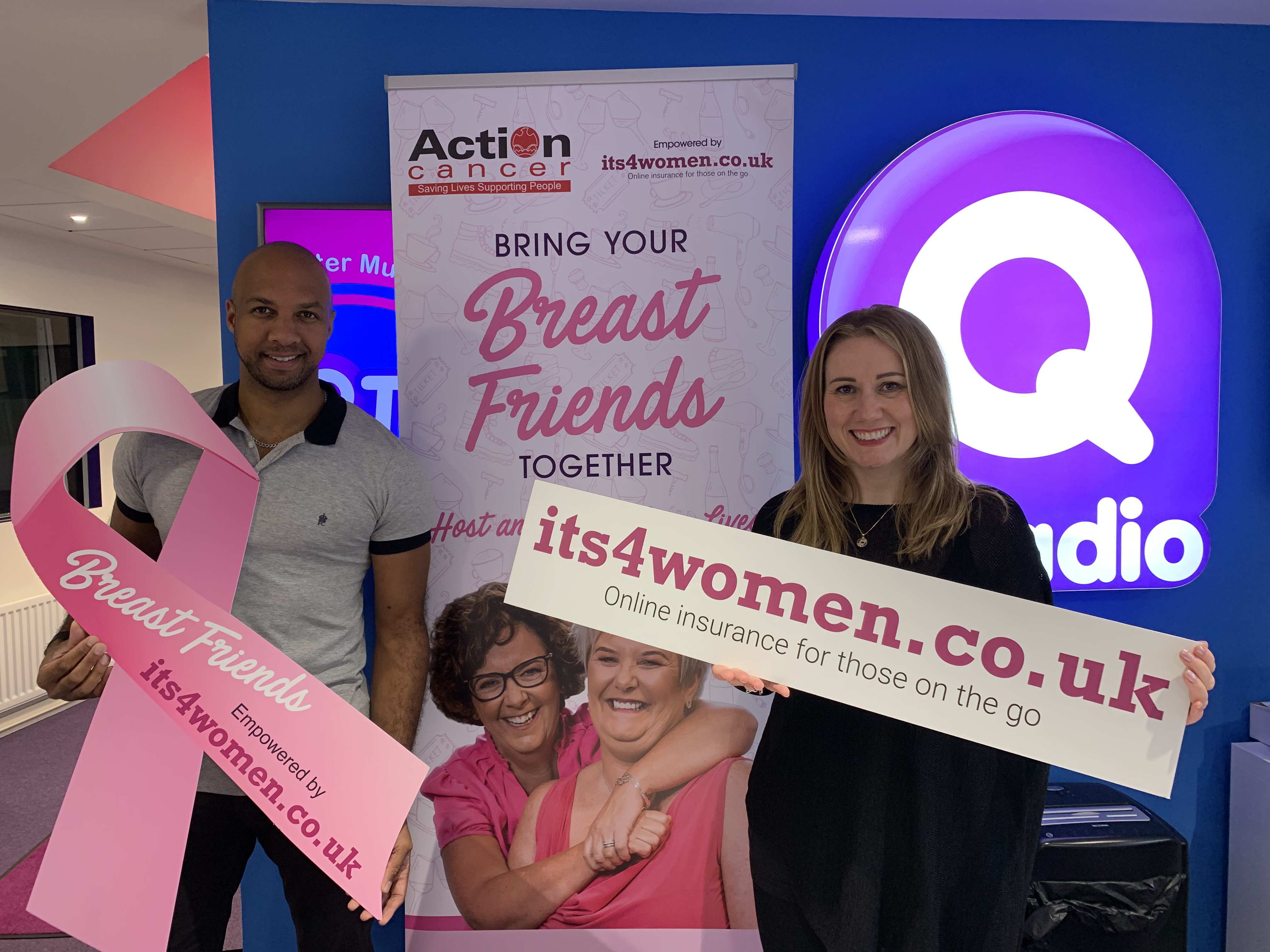 Q Radio presenters Ibe Sesay & Cate Conway are also backing the 'Breast Friends' campaign.