Tyrone's busiest man helps to give the gift of Christmas with a charity single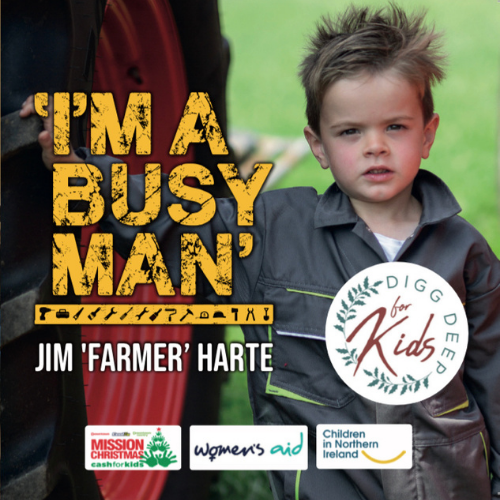 'I'm a Busy Man' is available to download or purchase on CD for £4 from www.diggmama.com
He's known as 'Tyrone's busiest man' after becoming an internet sensation last month, and now four-year-old Darragh O'Neill is adding a new job to his list, as he and his family have teamed up with Donegal singer-songwriter Jim (Farmer) Harte to launch a charity Christmas single to raise money to help ensure no child in Northern Ireland is left without a gift and that families have food to eat this festive season.
People around the world fell in love with Darragh after watching the video of him discussing his action-packed day of work with his mum, Caroline. The video has now been viewed almost 10 million times on social media and shared by a host of celebrities including One Direction's, Niall Horan.
The 'I'm a Busy Man' single, which has been written and performed by Jim (Farmer) Harte, is in aid of Women's Aid, Children in Northern Ireland (CiNI) and Mission Christmas – Cash for Kids. All proceeds raised will go towards buying gifts and food for the three local charities to distribute throughout their networks and the O'Neill family is hoping to help make a difference to thousands of families this Christmas. And in an effort to support local this Christmas, where possible, the gifts and food will be bought from independent retailers across Northern Ireland.
An accompanying video of footage featuring Darragh and his family, brother, Pearse (age 6); sister, Tess (1); mum, Caroline and dad, Gerard with special guest, the famous Ronan McAliskey, has been created as part of the 'DIGG Deep for Kids' fundraising initiative.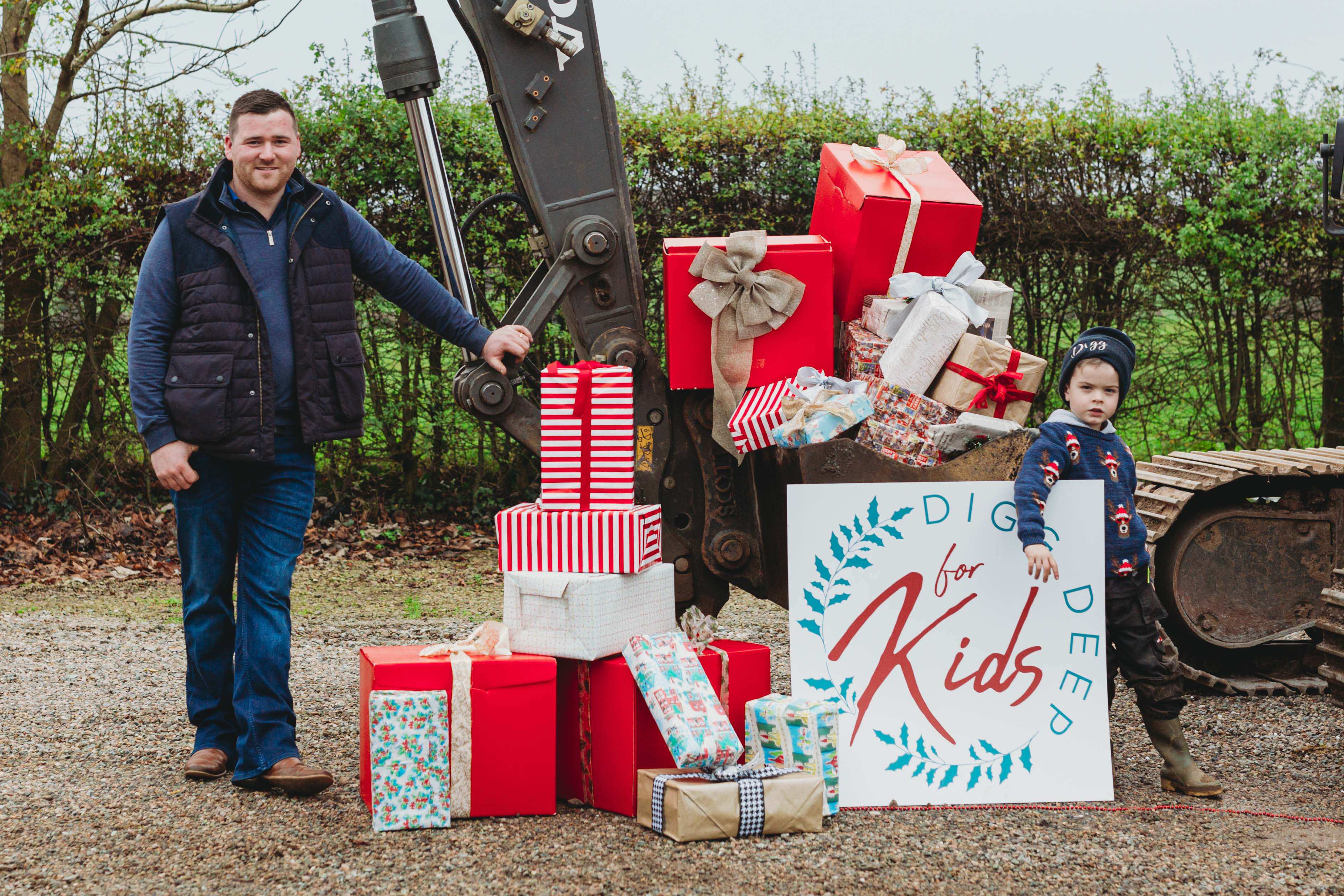 Pictured at the launch of the charity single, 'I'm a Busy Man', Ronan McAlisky and 'Tyrone's Busiest Man' Darragh O'Neill (4).
Caroline O'Neill said: "I couldn't believe it when Jim got in touch to say he had written a song after watching the video when it went viral. The easy-listening folk song was inspired by Darragh's busy day of work and as soon as I heard it I thought it would be lovely to share with the people around the world who fell in love with Darragh and the innocence of childhood."
The O'Neill family fundraising drive follows Caroline's efforts in 2019 which saw the Dungannon lady raise £23k in just one week to help ensure no child in Northern Ireland was left without a gift at Christmas.
"Given the challenges 2020 has thrown at everyone this year, it is going to be a very different Christmas for us all, especially those families and children who aren't as fortunate as others. Jim has recorded the single and we are delighted to release it in aid of three amazing local charities. We hope people will love the single as much as we do and download it to help us raise as much money as possible. All proceeds will go towards buying gifts for children who otherwise might've woken up on Christmas morning without one and will also help put food on the table for families who potentially could have gone hungry over the festive season," Caroline added.
'I'm a Busy Man' is available to download or purchase on CD for £4 from www.diggmama.com