Ant and Dec 'set to launch Fortune Favours The Brave on ITV'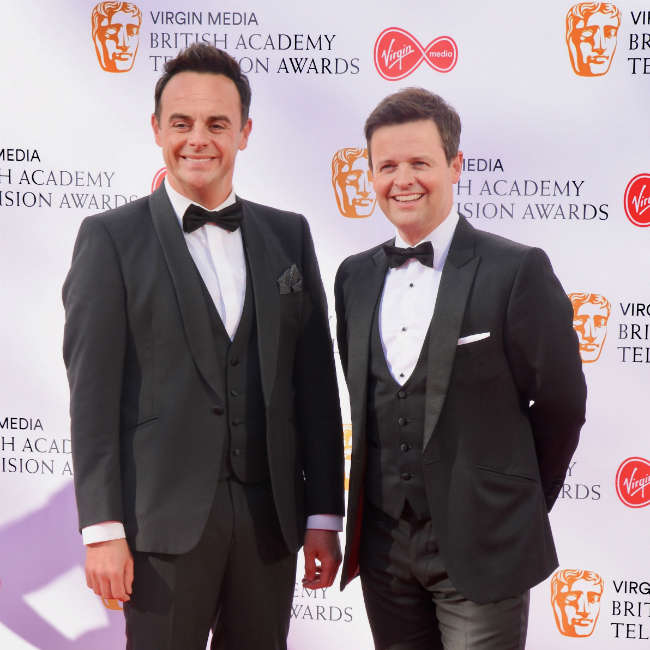 'I'm A Celebrity... Get Me Out Of Here!' co-hosts Ant and Dec are developing a new game show for ITV.
Ant and Dec are launching a new game show called 'Fortune Favours The Brave'.

The popular presenting duo are developing their latest TV project through their Mitre Television production company, and their new venture is likely to air on a prime-time Saturday night slot on ITV.

A source told The Sun newspaper: "Ant, Dec and the team behind this new show are keeping all the details under wraps for now.

"But it promises to be another sure-fire hit for the lads. Whether they host it or not remains to be seen.

"But either way, it's very much the lads' baby and they'll put their all into making it a success.

"Like all their other projects, it won't just be a rehash of other formats. It promises to have their own unique twist and hallmark touches."

The producers of the show are already on the lookout for contestants to compete for the big-money prize.

And according to the source, they're searching for "confident, dynamic and competitive teams of two with a mix of strengths and personalities".

Filming won't start until this autumn, meaning the new show is likely to air on ITV in 2022.

Ant and Dec have already enjoyed great success with 'Saturday Night Takeaway', which they launched back in 2002.

The variety show was created by the award-winning duo almost two decades ago, and Dec previously explained that the format was inspired by the TV-watching habits of his childhood.

The 45-year-old presenter explained: "'Saturday Night Takeaway' is the show we always wanted to make.

"It's a direct descendant of 'Game For A Laugh' and 'Noel's House Party' and 'Russ Abbot's Madhouse', and they're all shows we grew up on as kids."