Kevin Hart: I'm a cool dad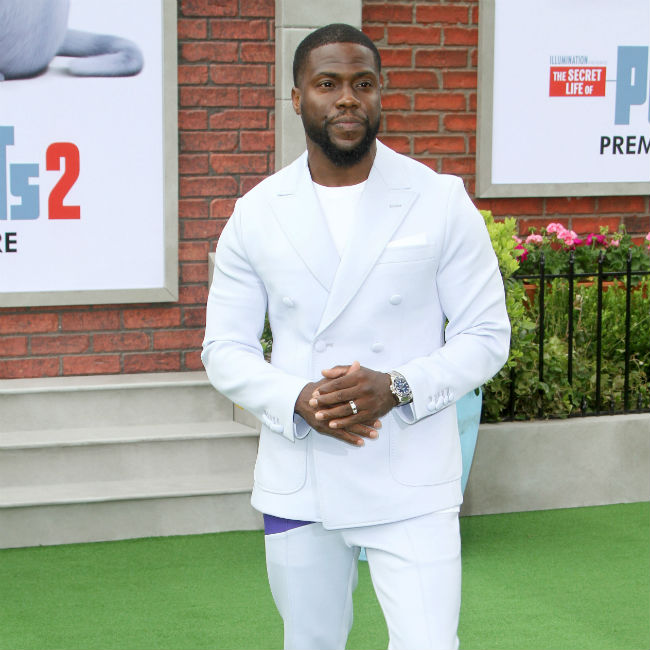 Hollywood star Kevin Hart thinks he's a "cool dad" - but he knows he's not the funniest person in the lives of his kids.

The 41-year-old movie star - who has Heaven, 16, Hendrix, 13, Kenzo, three, and Kaori, eight months - believes he's considered cool by his kids, but he also knows that he's not the funniest person in their lives.

He explained: "I'm the cool dad. But it's not like dad is the funniest person. They've got a list of people funnier than me.

"My kids are on YouTube, they're on TikTok, they got a whole new generation of people that they love."

Although Kevin isn't very familiar with YouTubers or gamers, he doesn't mind his kids following them online.

He told Romper: "The fact that gamers were able to make this their career is amazing. Things evolve, so I don't judge it ... I don't mind that my kids spend time doing it, but I'm not watching a person play a game."

Kevin is determined to ensure that his kids have all the information they need to thrive in their adult lives - including how to deal with money.

He said: "Unless you are familiar with where I come from, you would truly be ignorant to the lapse of information. All you know is cheque-cashing places and paying people to get your money.

"Now I'm privy to [so much information], which makes them privy to it ... Understanding the importance of having your money work for you and being able to get low interest rates. It's about talking to them at a young age."

The Hollywood star also feels a responsibility to listen to his children, rather than dictating to them.

Kevin explained: "What I've learned as a father is that the most important thing in the world is listening.

"It's not about trying to be right. It's not about advice. It's about listening, understanding, and then doing your best to give information so that your kids can make the best choices for them. Not for you, but for them."