Logan Paul avoids knock out in Floyd Mayweather fight
Logan Paul upset the odds by avoiding defeat in his exhibition fight with the legendary boxer Floyd Mayweather.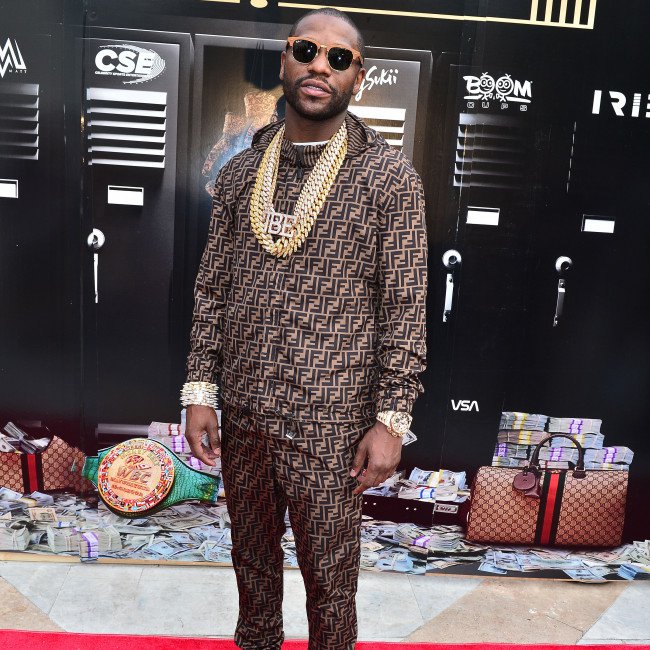 Logan Paul avoided a knockout in his exhibition fight with Floyd Mayweather.


The YouTuber survived eight rounds in the ring with the boxing legend in Miami as no official winner of the contest was announced as per the rules of the fight.

Mayweather, 44, landed blows on his opponent in his first fight for four years but Paul was able to resist his punches.

The social media star carried a sizeable height and weight advantage heading into the contest but Mayweather was able to dodge most of his hits.

Mayweather confessed after the fight that he had been taken by surprise by Paul, who had lost his only previous fight to fellow YouTuber KSI.

Floyd told Showtime Sport: "I had fun. You've got to realise I'm not 21 anymore.

"But it's good to move around with these young guys. Test my skills. Just to have some fun.

"A great young fighter. Strong, tough. He's better than I thought he was.

"He's a tough, rough competitor. It was good action.

"I was surprised by him tonight. A good guy.
the odds can be beat pic.twitter.com/XRmNiy6DbG

— Logan Paul (@LoganPaul) June 7, 2021


"Even though he doesn't have much experience, he knew how to use his weight and he knew how to tie me up tonight."

Paul, 26, described the fight as one of the "greatest moments" of his life and said that he proved that nothing is impossible by surviving against Mayweather - who has won all 50 of his professional bouts.

He said: "I don't want anyone to tell me anything is impossible ever again.

"The fact that I'm in here, with one of the greatest boxers of all time proves that the odds can be beaten.

"I'm 'The Maverick', I go right when they go left. I'm the unorthodox one, I'm the independent one and everyone has it in them.

"Floyd Mayweather, it was an honour.

"This is one of the greatest moments of my life."

Paul even suggested that he would be up for a rematch against Mayweather.

He added: "Floyd Mayweather vs Logan Paul 2? I don't know, let me get a little better. Maybe I can end it next time."