Ant and Dec in talks to star in their own sitcom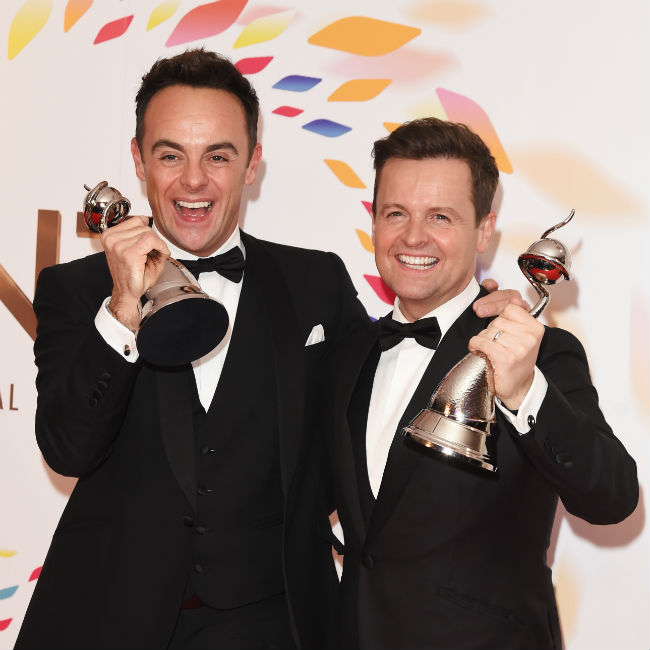 'Saturday Night Takeaway' presenters Ant and Dec are in talks to star in their own sitcom.

Ant and Dec are in talks to star in their own sitcom.

The pair - formed of Ant McPartlin, 44, and Declan Donnelly, 44 - have plans to make a comedy series in the future after starring in TV movie 'A Tribute to the Likely Lads' in 2002.

Speaking to The Sun newspaper, Ant said: "We've talked about it quite seriously in the past. We've got quite close. We did a version of 'The Likely Lads', which we loved.

"And we loved the process of it - rehearsing it and doing it in front of a live studio audience."

Dec added: "You've got to get the idea right and make sure it's the right thing at the right time. The other thing is finding time to do it with the three big shows we've got."

News of the potential project comes as their show 'Ant and Dec's Saturday Night Takeaway' is to return on Saturday (22.02.20).

Ant explained: "You have people in the audience who we may have planned this elaborate surprise for, but quite simply they have sat in the wrong seats. That's happened loads of times.

"The person that you think you're going to hit, it's not them.

"They're sitting three people down and you're talking to the grandmother. So you have to keep an eye on them and check that they haven't gone off for a loo break."

He also described a moment where the crew have gone out to surprise a fan at home with a prize, which hasn't always worked out.

Ant said: "Or, we've gone live to someone's house and they're not there."

Dec added: "We've had it before where they haven't turned up at the studio, at all. They are the audience hit in part one and we've suddenly got eight minutes to fill.

"So that's why we get nervous. You really don't know what's going to happen."