Conor McGregor among favourites to head into I'm A Celebrity jungle
Conor McGregor is among the favourites to enter the 'I'm A Celebrity... Get Me Out Of Here!' jungle following his UFC retirement.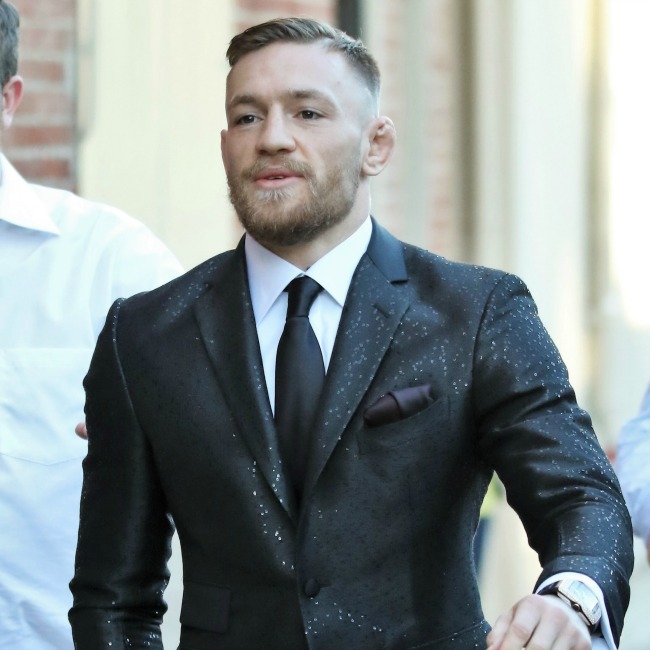 The former Ultimate Fighting Championship (UFC) featherweight and lightweight champion is a popular choice for this year's series of the ITV reality show, and punters have been backing the star with the bookies' odds reducing from 50/1 to just 8/1.

Love Island's Maura Higgins is also a favourite to enter the jungle, with even money odds that she could take part in the programme.

And in a video posted last week, Conor showed he was ready for the jungle by snacking on dead bees.

In the clip, Conor spills a jar of dead bees onto his chest before he can be heard asking: "Are you sure they're not wasps? Wasps are no good, just bees. You can see the honey coming out the back of them ... oh my Lord, what the f*** is this?"

The 31-year-old star recently admitted the UFC doesn't "excite" him anymore.
Hey guys I've decided to retire from fighting.
Thank you all for the amazing memories! What a ride it's been!
Here is a picture of myself and my mother in Las Vegas post one of my World title wins!
Pick the home of your dreams Mags I love you!
Whatever you desire it's yours ❤️ pic.twitter.com/Dh4ijsZacZ

— Conor McGregor (@TheNotoriousMMA) June 7, 2020


He confessed: "The game just does not excite me and that's that. All this waiting around. There's nothing happening. I'm going through opponent options, an there's nothing really there at the minute. That's nothing that's exciting me.

"They should have just kept the ball rolling. I mean, why are they pushing [Khabib Nurmagomedov vs Justin Gaethje] back to September? You know what's going to happen in September, something else is going to happen in September, and that's not going to happen."