Hollyoaks to resume production but won't air 5 nights a week until 2021
Channel 4 have confirmed 'Hollyoaks' will resume production later this week, and while the soap will air four episodes a week from September, there are no plans to return to its usual five-eps-a-week output until next year.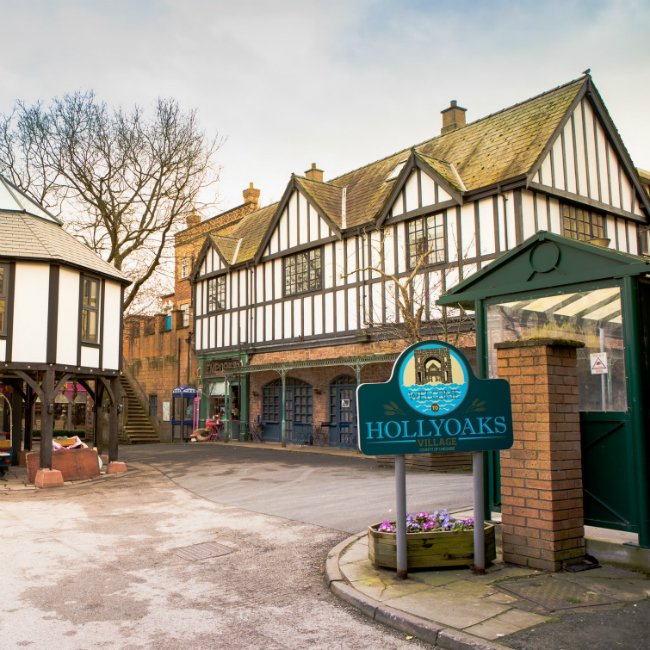 'Hollyoaks' will resume production this week, but will not return to five nights a week until 2021.

The soap halted filming and reduced its weekly output to two episodes due to the coronavirus pandemic, and while bosses have confirmed that will increase to four episodes a week from September, the progamme is not planning to return to its usual five eps a week until next year.

A Channel 4 spokesperson said: "'Hollyoaks' will be resuming production this week in Liverpool ahead of a return to recording on set in July.

"The Channel 4 drama, which is shot differently to other soaps with single-camera, will increase in episodes from its current two nights a week to four nights a week from September, the current plan being to return to five episodes in 2021."

'Hollyoaks' will also implement "new work protocols" to ensure the cast and crew are kept safe during the pandemic.

The spokesperson added: "To safeguard the health, safety and welfare of all involved in the production of 'Hollyoaks', new work protocols will be in place.

"All cast and crew will attend a safety induction to familiarise themselves with the revised way of working prior to production re-starting."

It comes after 'Coronation Street' stars returned to the set yesterday (08.06.20) ahead of resuming filming on the ITV soap today (09.06.20), and a selection of 'Emmerdale' actors shot special lockdown episodes.
Last night's episode was so emotional, but we think our boys deserve a round of applause for their performances… 👏👏👏 Goodbye to the wonderful @adamrickitt, hasn't he been brilliant in this #DontFilterFeelings storyline? We're already missing you, Adam! ❤️ #Hollyoaks pic.twitter.com/JJ4DQQRUvO

— Hollyoaks (@Hollyoaks) June 9, 2020


During filming, 'Emmerdale' have ensured cast and crew members have remained two metres apart from each other to comply with the social distancing guidelines.

What's more, 'EastEnders' stars will resume filming later this month, but the show will be taken off air for a period of time after June 16th, with the soap set to run out of episodes.

The BBC confirmed Stacey Dooley will host 'EastEnders: Secrets From The Square', a new programme which will give viewers an insight into Albert Square like never before, on Monday nights while the main show is off air.

And a selection of iconic episodes will be broadcast on Tuesday nights to let viewers "reminisce and relive some of the unforgettable moments from the past".