Ant and Dec to host Saturday Night Takeaway from home
Ant and Dec will host 'Saturday Night Takeaway' from their respective homes.

The presenting duo are set to host their weekly entertainment show tonight (28.03.20), but due to the ongoing coronavirus pandemic, they've opted to pre-record the show rather than film it live, with segments coming from each of their homes as they have been self-isolating amid the spread of the illness.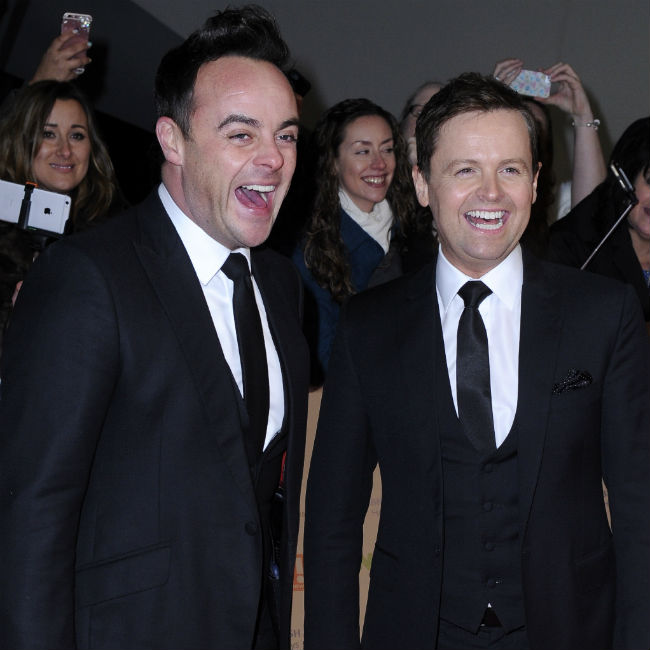 Confirming on Instagram they'd be hosting the show from home, they wrote: "That's settled then.. this week we'll be doing @itvtakeaway on the telly... from both our houses! (Suits for you at home are optional!) #SaturdayNightTakeaway #TogetherAtHome #StayHome (sic)"

And Stephen Mulhern - who presents 'In for a Penny', a game show based on the original 'Saturday Night Takeaway' feature - revealed the upcoming pre-recorded episodes of the show will consist of "best bits" of their previous broadcasts.

He said: "I think they're doing the Best Bits. In fact I know they're doing the Best Bits so they'll be on from 7pm until 8pm and then from 8pm onwards 'In For a Penny' will be on.

"It's actually quite nice for a change to have Ant and Dec as my warm-up. I've not told them that yet, but now they'll now."

The at-home episode comes after last week saw the duo present the first ever episode of 'Saturday Night Takeaway' without a live studio audience.

During the episode, they confirmed this week's show would be pre-recorded, and said it will feature some of Ant and Dec's favourite moments in pre-recorded links and they will be at home watching alongside the viewers.
We've been digging through the archives to bring you some ICONIC #SaturdayNightTakeaway moments tonight!

See you at 7pm on @ITV and @WeAreSTV 🥳 @antanddec pic.twitter.com/C90fOmy6ek

— Saturday Night Takeaway (@itvtakeaway) March 28, 2020


Meanwhile, 'Britain's Got Talent' - which Ant and Dec present - will be airing its audition stages as normal, but have postponed their live shows until the global health crisis has been resolved.